Welcome to the official website for the
About Us
We are a campaign run by 4 secondary school pupils which is against High Speed 2, which started in January 2011 as 'The Chesham Prep Stop HS2 Group'. Since then, we have been mentioned in the Buckinghamshire Examiner and created petitions against HS2 both online and for other school pupils and posted them to David Cameron.
Video
Below is a video of what HS2 will look like going through the Chilterns at 225mph. Trains will be heard every 2-3 minutes.
Our free mobile application
Download our free mobile application now - Just go to eyemags.com/12938 or scan the QR code below. The app supports iPhone, iPod touch, iPad, BlackBerry, Android, HTC and many other devices. To view all the mobile devices that the app supports, click here.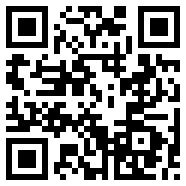 Our online TV channel
We now have our own online TV channel with the latest YouTube videos on HS2. Click here or go to www.jbsho-tv.co.nr to visit the channel, which is on air 24/7.